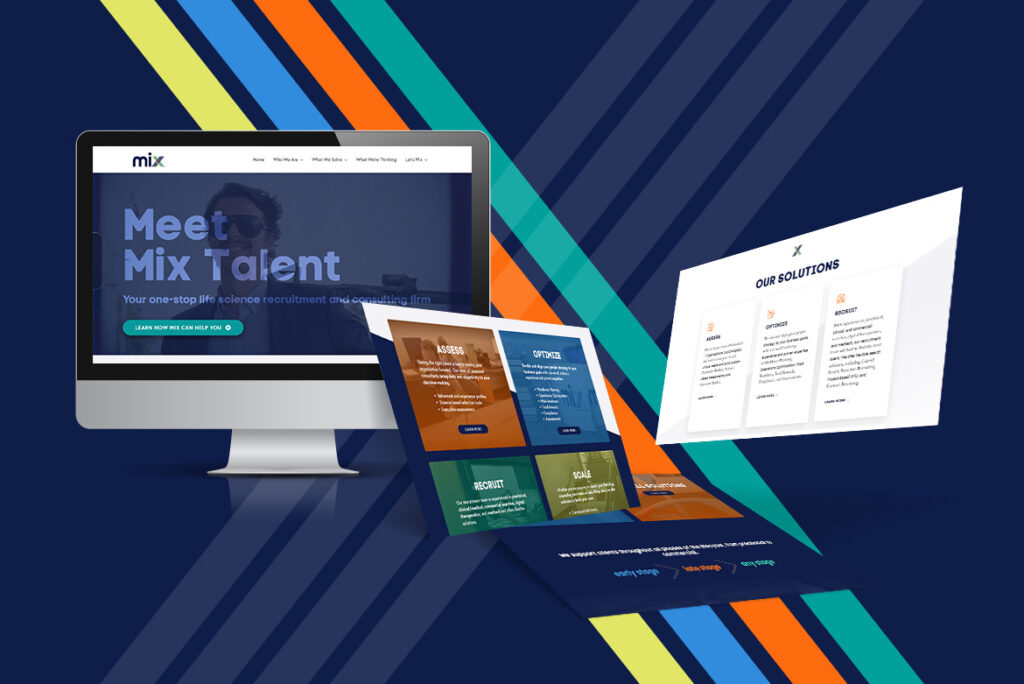 As a company begins to grow and mature, its marketing needs to be able to keep up. Even in organizations that have grown without much marketing – usually because of the amazing networks of its founders – neglecting marketing can make it more difficult to show up in an impressive way. And, as it comes time to grow the business inorganically, finding opportunities outside of the company's existing network, this becomes even more imperative. 
The brilliant leaders at Mix Talent knew this, which was why they sought help building a new, more robust website that displayed their full breadth and depth of expertise and capabilities,  serving as more than an online presence but as a legitimate source of lead generation.
It's a true pleasure getting to work with young, creative organizations like Mix. They had a wonderfully crafted brand story, a snazzy logo, a strong color palette, unique fonts – all of which reflected their intention of being a disruptor in the life sciences recruiting space. 
That said, it wasn't immediately clear, from their existing website, what they did exactly. We knew that the website would need to reflect the unique character of Mix, but we also had a very simple mantra – Let's tell prospects who we are and what we do – that kept us focused on solving this problem.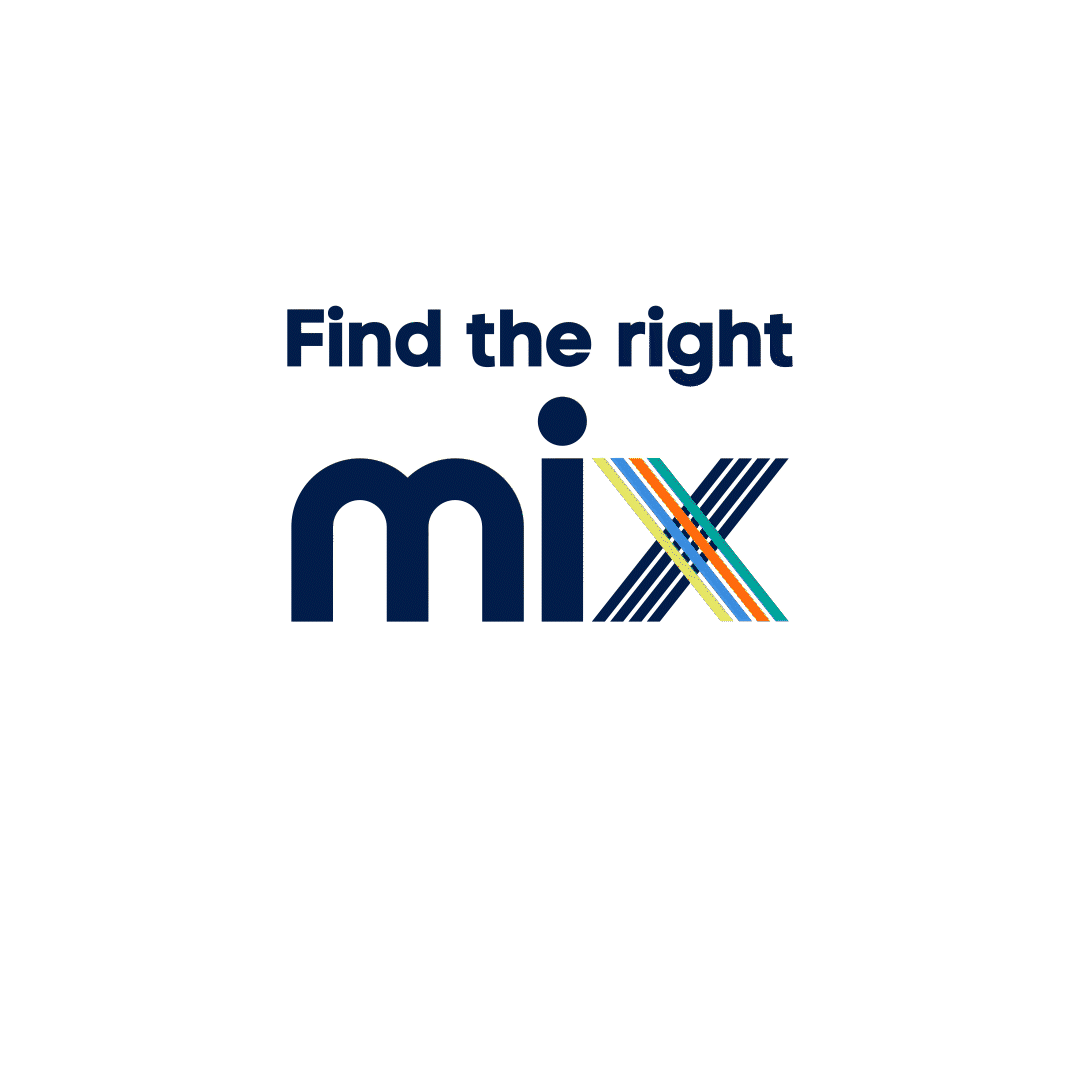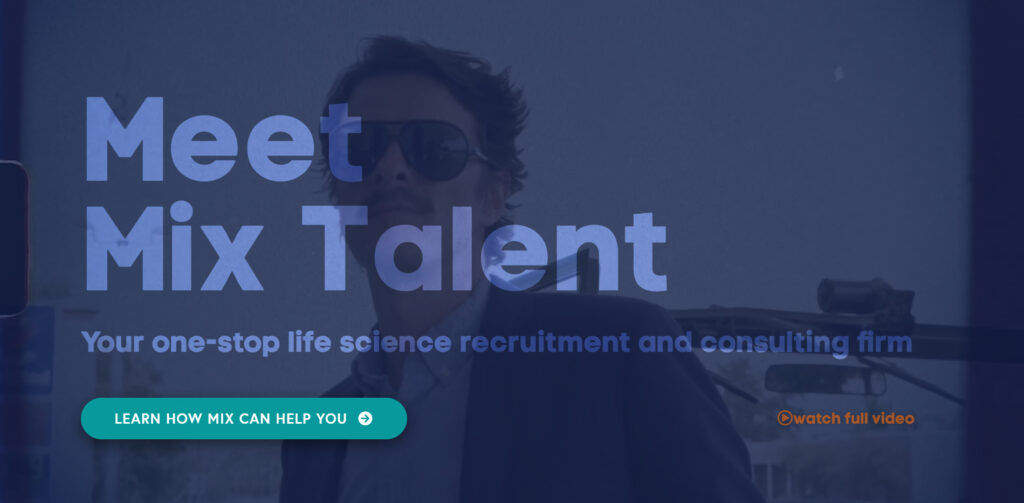 We went to work on creative concepts that would drive the creative direction for the site, ultimately landing on the idea Meet Mix Talent – which we believed would not only serve as a smart go to market call to action, but also reflect the recruiting and talent-oriented work Mix does. 
With that, we got to work on the build – work which, post-launch, continues to this day as we expand, refine, and improve the site, ensuring it continues to act as a source of quality web traffic.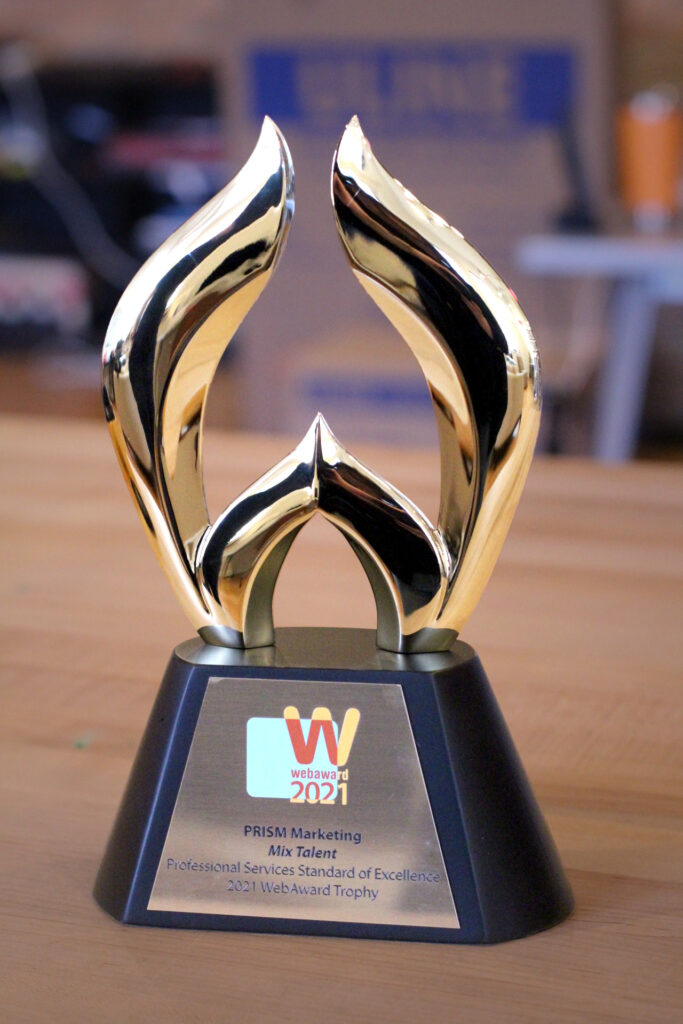 The site received a Professional Services Standard of Excellence Award for Outstanding Achievement in Web Development from the Web Marketing Association's 2021 WebAward Competition!
Since kicking off the website project in the fall of 2020, we have also supported several other initiatives for Mix, including:
LinkedIn management and ad campaigns
Google search ads
Sales collateral
Conference support
Video creation
Messaging and go to market planning
Content marketing
Search engine optimization